Lieber auf deutsch
If you've not decided yet. Please do till june 1. If it's only you, we'll get that managed the same day, if it's a busful of you, it'll get harder.
die4Dwerkstatt is the german 4D developers network. Regular meetings are scheduled in Wiesbaden and Hamburg.

This year we'll have the first Open-Air meeting. Patrick Poetschke grew the idea to organize the summer-4Dworkshop on the country-side. Good idea! How about those 4D-guys across the borders? Guests are welcome.
Just in case: we'll meet saturday 25th of june 2011 in Strohkirchen, Dorfplatz 6.
As usual, the official part starts at 14:00 h. Subject of the day will be choosen late.
Where is Strohkirchen …
… and how to get there?
Strohkirchen has a railway-station! Click the Railway-Button and check your options. The motorway A24/E26 Berlin-Hamburg is not far away.
We'll hold the meeting outdoors as an openended workshop, with late sundowners, barbeque and perfect weather, I suppose.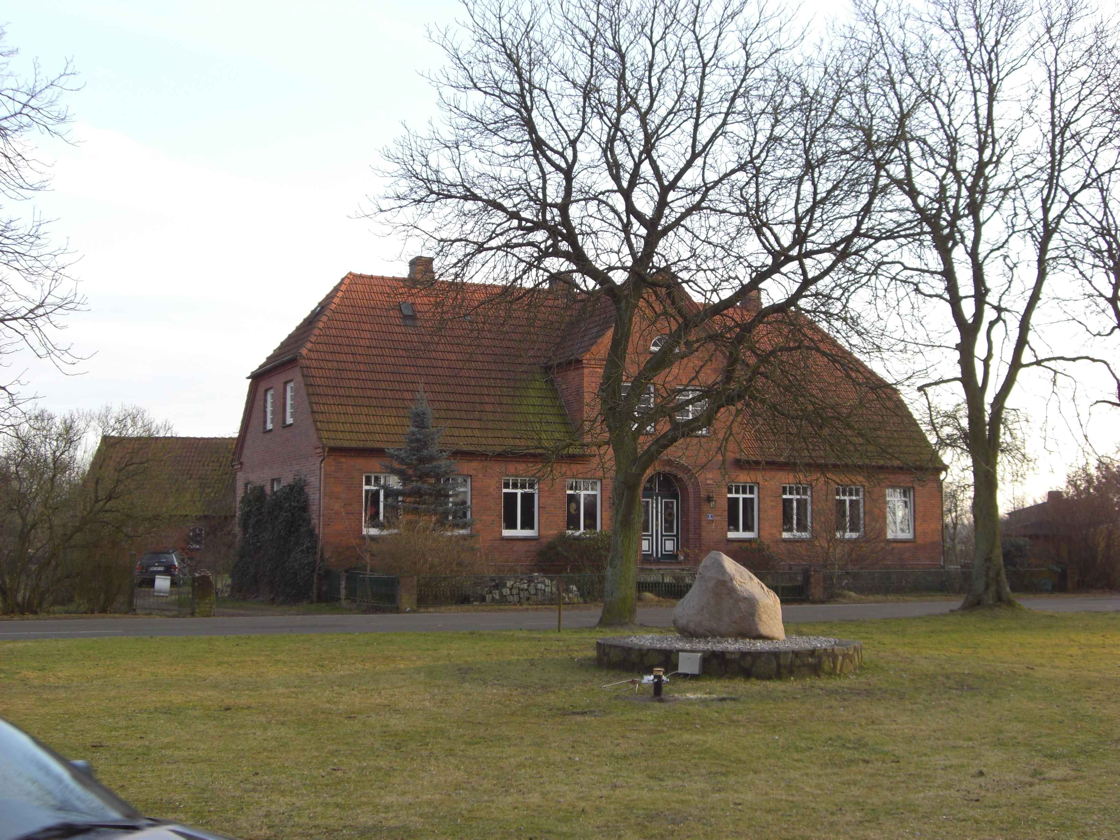 View from the village-center in february
Nobody ought to drive late at night. There is some room in the house for the night, a bigger tent build up from the fire-brigade for you and your sleeping back, a meadow for your own tent and of course boarding-houses nearby like: Heidehof in Moraas, Haflingerhof Heed, or in Ludwigslust and Hagenow, you choose the price.
If you need assistance with boarding ask Patrick directly.
The event needs some planning. Therefor please announce yourself early. We love surprises, if there aren't too many. Have your sleeping bag with you!
Counter = 8+2: PP, OZ, MS, BF, FR, GH, CS, BB
Making the best of it all
My wife watching me writing this page: "nice idea! I'd accompany you, could I". Strohkirchen is not a Capital but a nice place to travel to. It's not far to Ludwigslust, to Schwerin, to the river Elbe or the baltic sea. Even to Hamburg and the Berliner peripheric is about one hour driving.
Impressions end of Mai: animals in the backyard.