Summer 2010 

Navigator for 4D V11/V12-Databases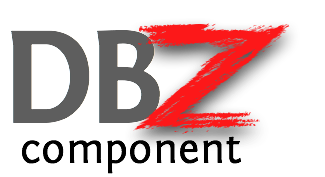 generic Listboxes (selectionbased/arraybased)
iTunes-Userinterface
userdependend navigation
complex searches
export into different formats
simple, maintainable code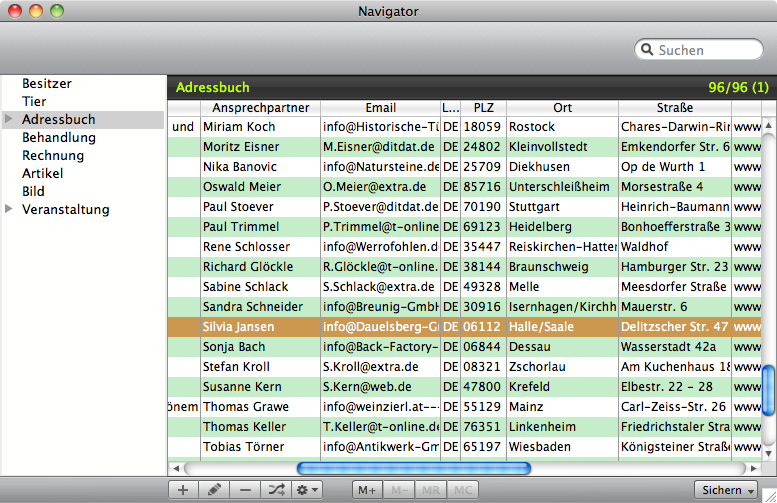 Userinterface
iTunes and Windows-Explorer propagated list-navigation. This can be done in 4D too.
You learn,
creating the form,
using a gierarchical list a navigator,
creating dynamic listboxes utilizing fieldcontent
searches from a single searchbox and
creation of buttons.
and you learn
using one project-method, to
keep everything together and
being prepared for extending from the very start.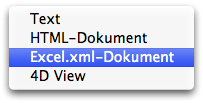 Save = Export
The displayed list can be exported as a whole or in parts as: text, html, excel.xml and – when available – into 4D View.
You learn
analyzing the listbox using generic code, e.g.
switch scrollbars on and off depending on content,
export every list in parts or as a whole.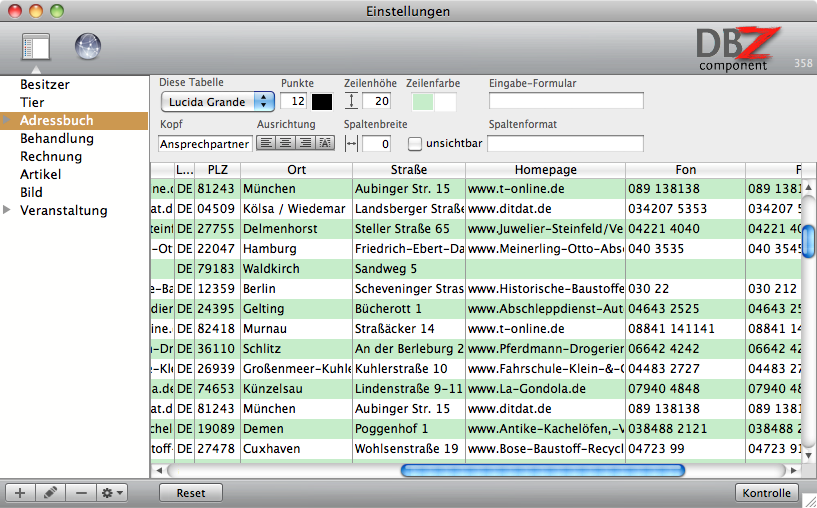 Developer-Tool
Without doing anything, all tables and fields auf the database are used - like user-mode in pre-V11 databases.
You learn
to build an editor
to adjust the parameters of the listboxes and
saving them in own datastructures,
use them and
test them immediately and to
extend like which user sees which list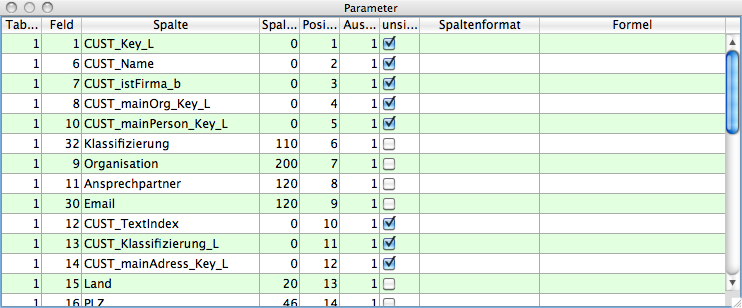 Easy usage
You need to know two project-methods.
Method DBZ_Navigator runs the user-interface, the Navigator.
Method DBZ_Preferences runs the graphical editor. This is where you optimize the display of the navigator. You deliver those data to your customers and if necessary different data for different customers. Done!
1½ days Seminar
| | |
| --- | --- |
| 14:00 - 18:00 | Basics |
| 20:00 - 22:00 | Testing with your apps |
| 9:00 - 13:00 | Extend, debug |
| 14:00 - 16:00 | Finale |
Catering is included, travelling and hotel is up to you.
every participant
uses his/her own computer
has 4D V11 or V12 installed
we prepare for
projection
Internet by WLAN + cabel
You get the sourcecode.
Those seminares are for experienced 4D-developers!
Some feedback
Ronnie Wahli: Ich möchte mich nochmals für den interessanten Kurs bedanken, der mir viele Anregungen geliefert hat, die ich in den nächsten Tagen und Wochen zu verdauen versuche.
I once again thank you for the interesting course which has given me many suggestions, which I try in the coming days and weeks to fully understand.
Olivier Flury: Vielen Dank für die Info und nochmals vielen Dank für das Seminar in Wiesbaden. Ich habe in den zwei Tagen enorm viel gelernt und war am Schluss der Veranstaltung auch entsprechend k.o. :-)
Thanks for the info and thanks again for the workshop in Wiesbaden. I have learned a lot the two days and was at the end of the event sort of knocked out :-)
Stefan Schäfer: ich danke für das spannende Seminar in Wiesbaden. Für mich als "Laienentwickler" ist natürlich für die nächsten 10 Jahre Nacharbeiten gefordert, ich werde mir jetzt aber auch eine Regelmäßigkeit in Sachen 4D Schulungen angewöhnen.
I thank you for the interesting seminar in Wiesbaden. For me as a "lay developer" I've got the next 10 years for reworking. I'm going to get into the habit now attending 4D Trainings more regularly.
load Flyer – attend – DBZ-Page